It's really hard to keep track of the remote employees when you run a small business and have so much to do by yourself.
Really, after all the hectic paperwork, managing invoices and quotes accurately, providing the right information to the staff to get the job done and having a personal life - you most probably would not have the time and energy to manage remote employees.
So you think, "are my remote employees really working?"
"How do I make sure they're doing their job?"
Managing all your team and subcontractors at once can be difficult because they're probably on different job-sites.
You could have workers situated at different sites across the city at any one time - it's complicated to keep tabs on their whereabouts and progress, right?
Fortunately technology has enabled us to better manage workers across jobs and across sites. But you cannot manage remote staff in the same way you manage your regular staff. Hiring remote staff brings a unique set of challenges.
Here are
NextMinute's
top 3 tips for keeping tabs on your team:


1. Call them
Technology has opened up a range of ways to communicate. You can now communicate with them face to face using a webcam or using FaceTime on a smart phone.
When you see your remote employees face to face on webcam or talk to them on the phone, it's almost equivalent to meeting them in person; like you would meet your in-office team.
Also, you can communicate things way faster than your average email or slack chat, because both of you will be online and verbally communicating with each other.
There are so many free tools available for video chat like Skype, Google Hangouts and FaceTime (if both parties have an iPhone). It's easy as eh?
However, if you want to maintain a professional touch, there are other paid options available for you. These include GoToMeeting and Zoom.
Alternatively, you can use Loom to record a video message and get a URL link for it.
This way, your remote employee can click on the URL and view your message again and again until the instructions are clear to them.
If all else fails, just call on them on the phone like you would call your mates.
(Grab the most convenient template for Quotes, Invoices, and Timesheets now. It's free)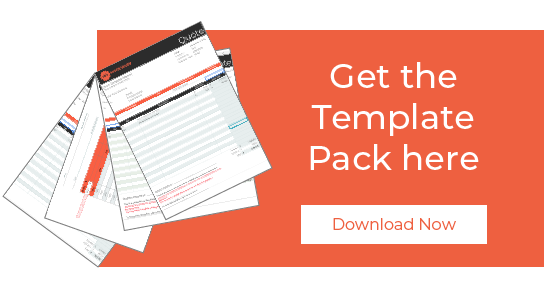 2. Be as transparent with them as you can
Personal interaction is really crucial if you want to build team cohesion and boost the morale of the entire staff (be it remote or office staff).
You don't have to crack a cold one open and watch the footie with your remote staff-members, but there are other ways to have a close bond with them, and that is "transparency".
Get to know your employees on a personal level so you can find some commonalities with them.
Ask for their opinions on the topics they have knowledge on and give them props if your business achieves its goals.
If you're transparent with them, you wouldn't look too bossy and dominating when you're gawking at their activity and performance.
According to the Ministry of Business, Innovation and Employment, builders and related tradies will be in high demand at least until 2022, and New Zealand will need 50,000 to 60,000 additional workers to meet the demand.
Not just in the construction industry, but in any trade sector industry, it's very crucial for your business to have skilled tradies who are happy to work for you.
Remember, they want the paycheck, but if they feel isolated from you on a personal level, they might find another employer.
You probably know what it feels like to be perpetually short-staffed. And it's often easier to lose employees who work remotely than it is your staff who work with you regularly. So even though it's necessary to monitor them, it's crucial that you act like a leader (not a boss).


3. Track the time
It's true that Rome wasn't built in a day. Some tasks do take longer than the others.
But if a remote employee logs 10 hours for a task that could have been completed in 4 hours, something's not quite right there.
Those 6 extra hours could increase your business's overhead costs exponentially.
And the sad part is, you would be so busy managing the business, doing the paperwork, invoices, and responding to your clients' emails, that you won't even realise why your overhead costs are way higher than you expected them to be.
There are several platforms you can use that will help you and the remote employees estimate and log time for any given task.
Depending on the type of your business, you can use tools like TeamWork, Jira or NextMinute. (Please note though that TeamWork and Jira are not specifically built for trade sector businesses, unlike NextMinute!)


Paperwork is for schmucks!
Let us take some of your pain away when it comes to timesheets, invoicing and quoting.
We have created the most hassle-free templates for the following:
Quotes
Invoices
Timesheets
Download the template pack now and make a bloody hard job that bit easier.