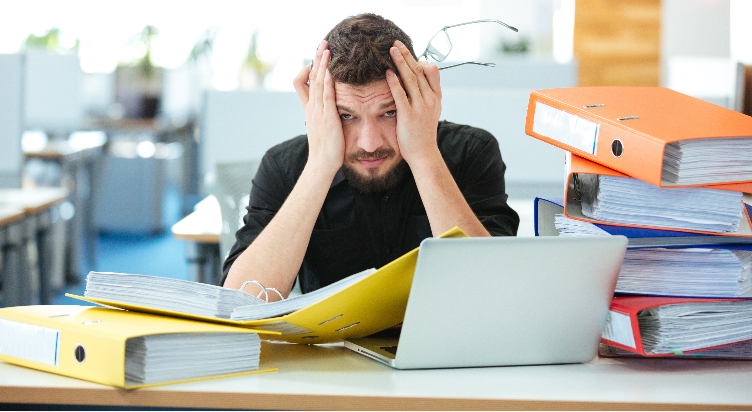 You most probably started your business out of passion, to be independent or to attain financial freedom, but it turns out that you're spending a quarter of your time doing all the paperwork you always set out to avoid.

If you run a small business, you're not alone. According to the Beehive, small businesses dominate New Zealand industries.
About 97% of Kiwi businesses have less than 20 employees.
According to a piece of research in which more than 1,600 small-business owners were surveyed, 55% of them admitted that their business is being held back because of the time they spend doing admin work. Is yours one of them?
Tax-returns, insurance, business banking or accounting tasks - admin work can be a nightmare and really demotivate you in the long run. Dale Beaumont, an Australian business coach, said in a recent seminar - "If you're going to do something more than twice, have a plan and build a system". As a small-business owner, you need to learn how to manage office administration and organise the paperwork quickly and effectively.
Here's how to streamline admin tasks and save time:
1. Hire Someone
Yes, it's a no brainer. If you can, hiring someone to do the admin work is probably your safest bet. You may have considered hiring someone yourself and your friends or partner might also have reckoned the same.
But maybe you're a perfectionist who wants to do everything yourself or maybe you're trying to save the revenue you'd spend on hiring an admin assistant.
If you read Tim Ferriss's book The 4-Hour Work Week, you will understand the importance of outsourcing the stuff that you the business owner don't really need to be doing.
He takes it to a whole different level; we're not saying that you should only work 4 hours a week, but you can definitely use the same principles.
"Focus on being productive instead of busy", he says. There are so many people who would be willing to do the boring paperwork for you. Use their help. Time is money and when you have free time, you can use it to grow your business.
If you're not in a position to hire a new employee, you should consider how technology can help you reduce the admin burden. NextMinute - reduces the time and energy spent on paperwork, by helping you streamline the way you run jobs, share information with your team, access the numbers for quoting and end of month invoicing.
All areas which can consume hours each week if you're not careful.


(Grab the most convenient template for Quotes, Invoices, and Timesheets now. It's free)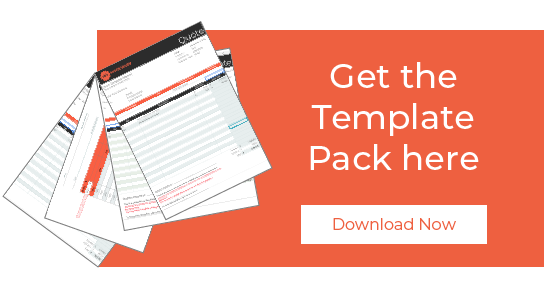 2. Delegate Admin Tasks to Current Employees
Hiring an additional employee just to do the admin work will increase your business's overhead costs and may impact your revenue.
So what other options do you have? Well, you can delegate some of the admin work to your existing employees if you think they are up to the task.
To avoid any legal hassle, make sure you mention a clause in the employment agreement that states something like, "...due to the nature of the business, the employee may be required to perform other relevant responsibilities from time to time."
Also make sure that footer of the position description clearly states: "The above statements are intended to describe the general nature and level of work being performed by incumbents in the assigned position. From time to time, employees may be required to perform other general duties or tasks as needed."
You could also use the help of your partner or your family members. This can actually better than delegating it to existing employees in some cases because any confidential information will stay within closed doors.
As time passes, they will actually get better at admin work than you. Then you will have free time to just relax, chill out with the family or create new strategies for business growth.


3. Improve Your Admin Skills
If you still want to do your business's admin work yourself, improving your administrative skills will definitely make things more organised.
Having sound knowledge of Microsoft Office makes things easier. Make sure you're competent in using Microsoft Word, Excel, PowerPoint and Outlook.
We often tend to forget those shortcuts and the formulas for Excel. You can easily take courses online to improve your efficiency when it comes to calculating quotes, invoices and the rest.
Other competencies that might be helpful if you want to improve your administrative skills are attention to detail, database management, good typing speed, and bookkeeping.


4. Use the Right Tools
Tools are made for one purpose - to make your job less complicated. Depending on your business, there are several online tools and software available. Some of them are free, while the others are paid.
But hey, you won't have to hire another intern or increase the workload of your existing staff, not to mention you will save yourself from so much headache.
If you're in a trade business, you will be frequently involved in invoicing and quoting. NextMinute is an online tool which offers easy job invoicing.
All job materials, time and charges are tracked in one place and synced with your accounting software with one click. Making end of month billing really simple. NextMinute integrates with both Xero or MYOB, so there's not need to re-key a thing.
Book A Demo today and see if it's suitable for your business or Start a 14 Day Free Trial Now which includes all the features.


What NextMinute Users Have to Say….
"We use NextMinute for our service business in Australia. Nextminute has completely streamlined our business could not recommend enough." James Bowie - Bowie's Maintenance Services.